Coaching for Enhanced Performance
Established in 2002, Coaching For Enhanced Performance has drawn upon an extensive background in sales, management, human resources, and business coaching to provide a unique perspective and a personal commitment to the development and success of our clients and their respective businesses.
Based on our comprehensive experience garnered from coaching, training and mentoring of more than two hundred sales representatives, field managers and corporate/internal management personnel, Coaching For Enhanced Performance has provided skill coaching insight, performance management expertise and support for the development of individuals and teams in a number of organizations including Amgen Canada, Bayer Diabetes Care, CropLife Canada, Dymaxium Inc., Janssen-Ortho Inc., Market Access Solutions, Syn-X Pharma, and WSI Comandix.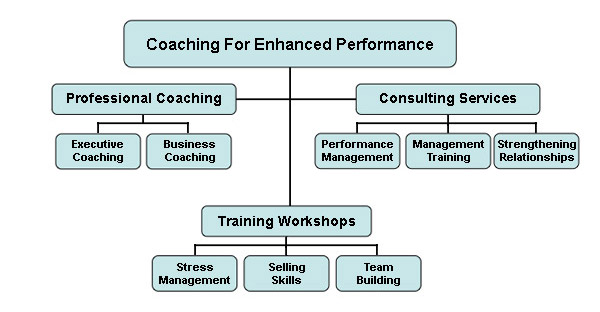 Professional Training, Coaching and Consulting Services
With services ranging from fundamental selling skills training to conducting workshops on stress management skills to developing individualized performance management plans to one-on-one executive coaching, Coaching For Enhanced Performance has worked with personnel in several roles and disciplines including:
Sales and Marketing
Human Resources
Finance / CFO
Clinical Research
CEO / Director
End Customer Groups
Act on addressing
your business
coaching and
training needs
today.
Call us at 905-439-0485 or Contact Us to arrange your
no-obligation consultation.
Testimonial
"Rocky has true expertise in all aspects of people management and business coaching. His coaching is specific, actionable, and effective, and he has a talent for encouraging and motivating others to achieve their goals!"
Tania MacLeod